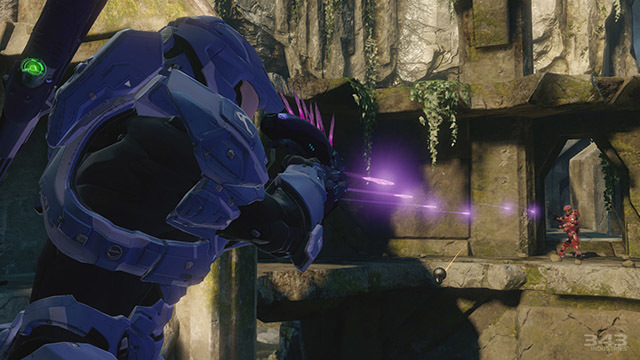 343 Industries has announced that it will no longer be hosting a closed beta test for its upcoming Halo: The Master Chief Collection content update.
The developer previously stated that it was planning on beta testing the update due to the major changes that it would be bringing to the collection, but has instead opted for internal testing to prevent the update's release being further delayed.
"After further evaluation, the team has determined that that final testing for the content update will be completed internally, and we will not be conducting a beta test for the next CU," 343 wrote. "Also, it was determined that the additional time and work devoted to the beta would've actually postponed the public availability of the content update. Lastly, there were some added challenges surrounding the CU beta – including an extra series of required updates and rollbacks – that made us take a step back and reexamine the CU beta. Ultimately, this plan will allow us to deliver the smoothest possible experience, and ensure that the next content update becomes available as soon as possible."
The upcoming update will make changes to both matchmaking and the party system, but the team is also "working on and prioritizing additional items beyond this."
343 also confirmed that Team Snipers and an updated cross-game Rumble Pit playlist will be coming to MCC soon, with Team Snipers replacing SWAT as the featured playlist and Ruble Pit replacing Halo 2: Anniversary Rumble. The developer added that the objective-only playlist that was mentioned previously is receiving finishing touches and spot checks, but will not be part of this update.
http://www.egmnow.com/articles/news/343-cancels-planned-beta-test-for-next-halo-the-master-chief-collection-update/